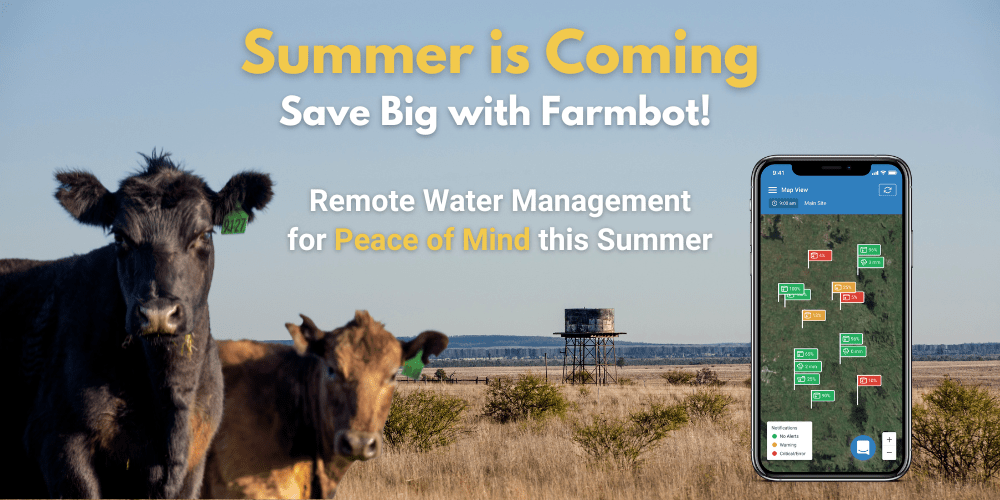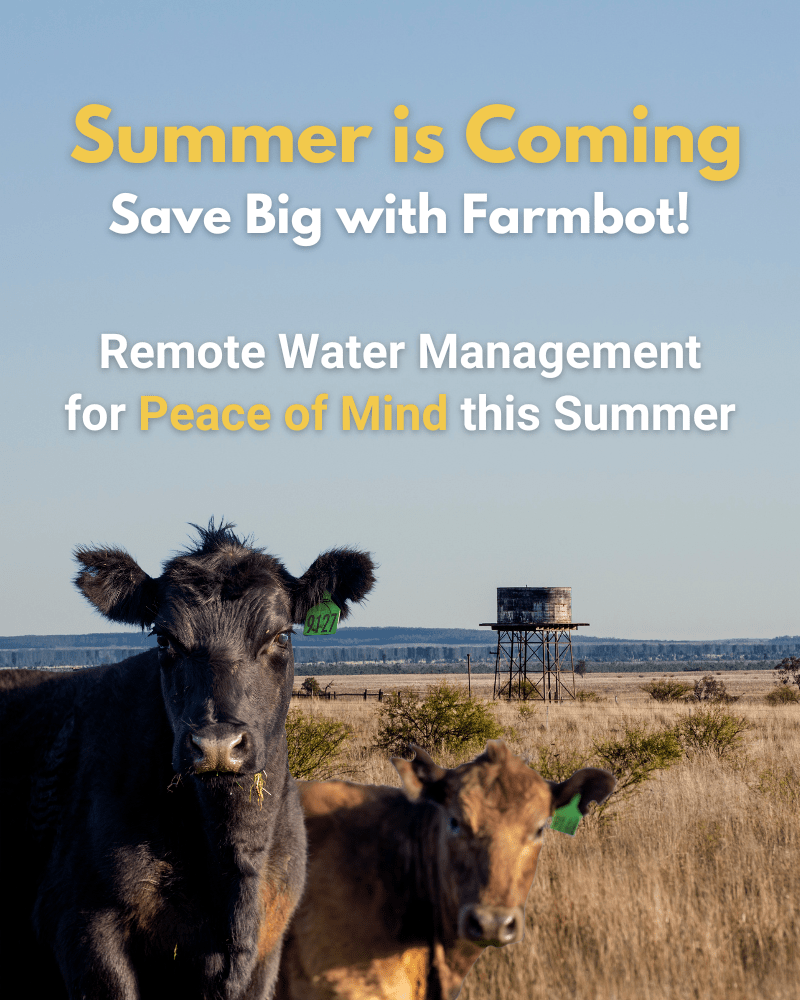 The more you buy, the more you save on your annual subscription.
on your annual subscription
on your annual subscription
on your annual subscription
Limited time offer – act now!
Terms and conditions: Offer starts on 9/10/23 and concludes on 30/11/23. Saving applies to the first annual subscription only, after year one the standard 12-month subscription will apply. No saving applies to the hardware.
Save costs & time spent on manual checks
✓ Real-time alerts
✓ Easy self-installation
✓ Works anywhere
Monitor your dams and get alerts on issues
✓ Water level monitoring
✓ Real-time alerts
✓ Works anywhere
Track diesel withdrawals & prevent issues
✓ Diesel usage insights
✓ Real-time alerts
✓ Simple inventory system
Prepare for Summer with Farmbot!
We are here to help you understand our technology, advise what is right for your business, and provide support.
Get ready for Summer, and put a water management plan in place.
There are over 17,000 water points across Australia being managed by Farmbot and trusted by more than 5,000 farmers.
Be assured that your water tanks are keeping up with the demand of your stock this Summer.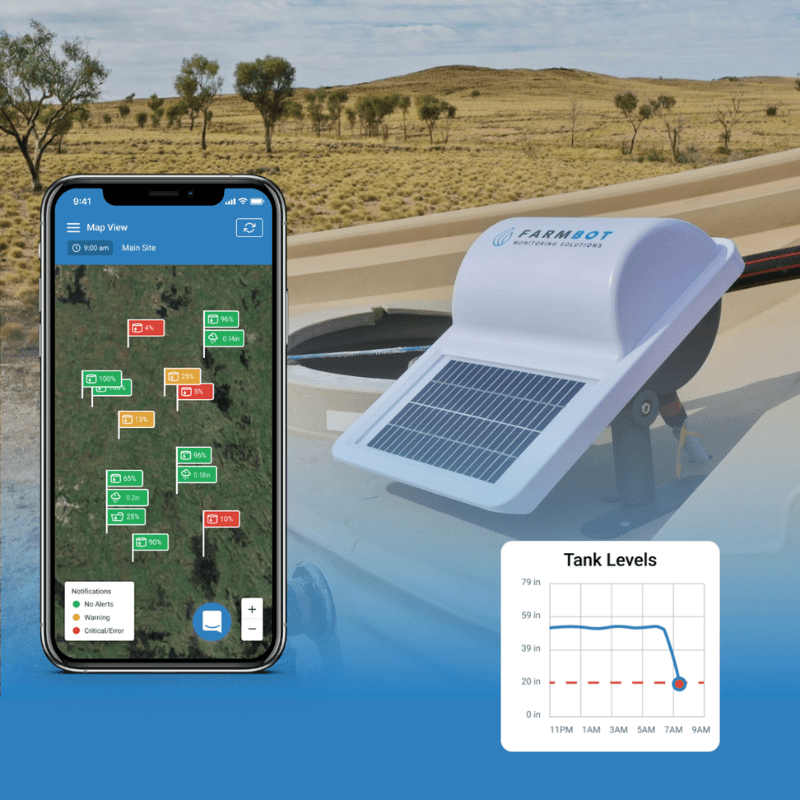 Get real-time SMS or email alerts for worry-free water level updates this summer.
Simplify setup with Farmbot for immediate time and water savings.
Stay in control of your water anywhere with reliable satellite connectivity.
We're confident in Farmbot's performance, offering a risk-free trial today.
Tailored for Farmers:
MyFarmbot understands your needs and challenges.
Automated Insights:
No manual data entry, just automated tracking and analysis.
Effortless Team Management:
Easily add and assign roles to team members.
Need assistance or product advice?
Reach our team at 02 9030 4760.