Introducing MyFarmbot
Take a look at our platform, the new way to know your water anywhere, anytime.
Real-time data, monitoring and control from the paddock to your office
It's the simple way to check your water and make a plan. Reliable snapshots of water level, flow, and rainfall provides the actionable insights you need to make decisions.
Take a quick tour
Alert Triggers
We alert you in real-time. Detect leaks or overflowing tanks and take action before an issue occurs.
Interpretive Graphs
Understand your water trends and livestock consumption rates and export graphs for offline analysis.
View sensors across multiple locations
Do you have multiple properties?
We give you the ability to combine them so you can simply view sensors from any property and location.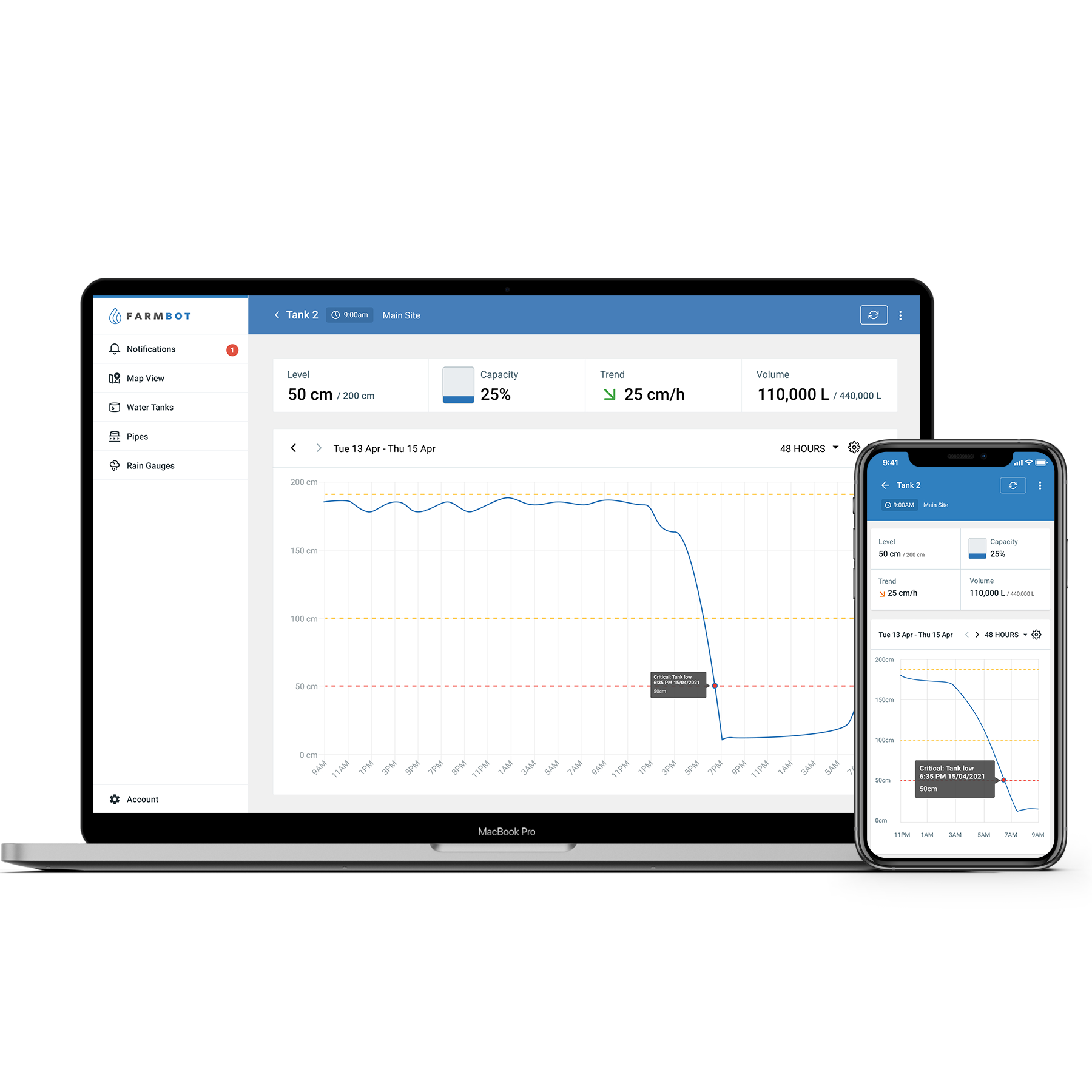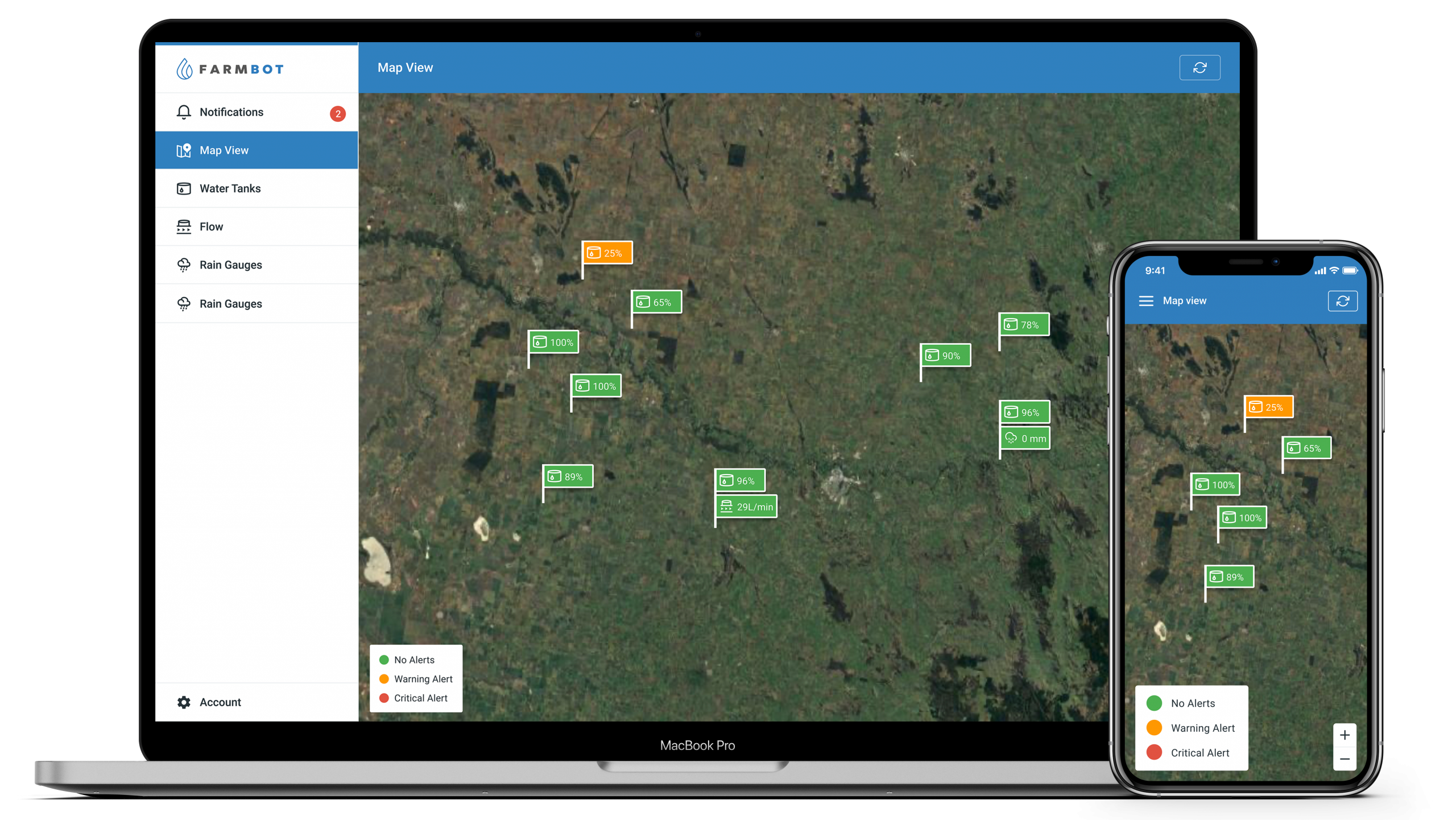 Poor connectivity?
We always keep you connected. MyFarmbot works in low bandwidth areas. Meaning you can check even when there is limited reception.
Add multiple team members
Whether you have a team of two or 10, upskill your team and add them to your account. Select their role and alert triggers you want them to see.
Made for your desktop and mobile
Access MyFarmbot from anywhere. Whether it is out and about on your mobile or in the office on your computer.
Contact us
Fill in the form below, give us a call or send us an email, we are here to chat and help you out.
Looking for support?
We're here to help! Get in touch if you have any technical or account questions.
2/2 Northcote Street,
Naremburn NSW 2065