This year's International Women's Day is themed 'Break the Bias', with a focus on shining a light on creating a world that is diverse, equitable, and inclusive.
Women have, on a whole, been underrepresented in both the agricultural and science industries in Australia, making up 32% of the agricultural workforce, and a mere 13% of those working in science and technology. However there has been an increasing representation of women in the ag industry, in what has been traditionally considered 'a man's world'. This trend has been driven by a breakdown of barriers to creating more opportunities, a diversification of the roles available, a shift in generations, as well as increasing support for those pursuing careers within the industry, from men and women alike.
Farmbot is one company that is actively encouraging women to be involved in a wide range of roles in agritech, from production to customer service. These opportunities are in turn not only helping break the bias of the male dominated industry, but also increasing the value of the business as an increasing number of women join the team. Currently 38% of Farmbot employees are women, with women making up 40% of the senior leadership team.
With this number well above the national average, Chief Operating Officer, Tess O'Hagan said it is just one example of what Farmbot is doing right.
"Our founder and Managing Director obviously understand how women can contribute to the business. The high percentage of women is a result of them being willing to hire the right candidate, whether they are a woman or a man. We have proven that women can be the right candidate more often than not."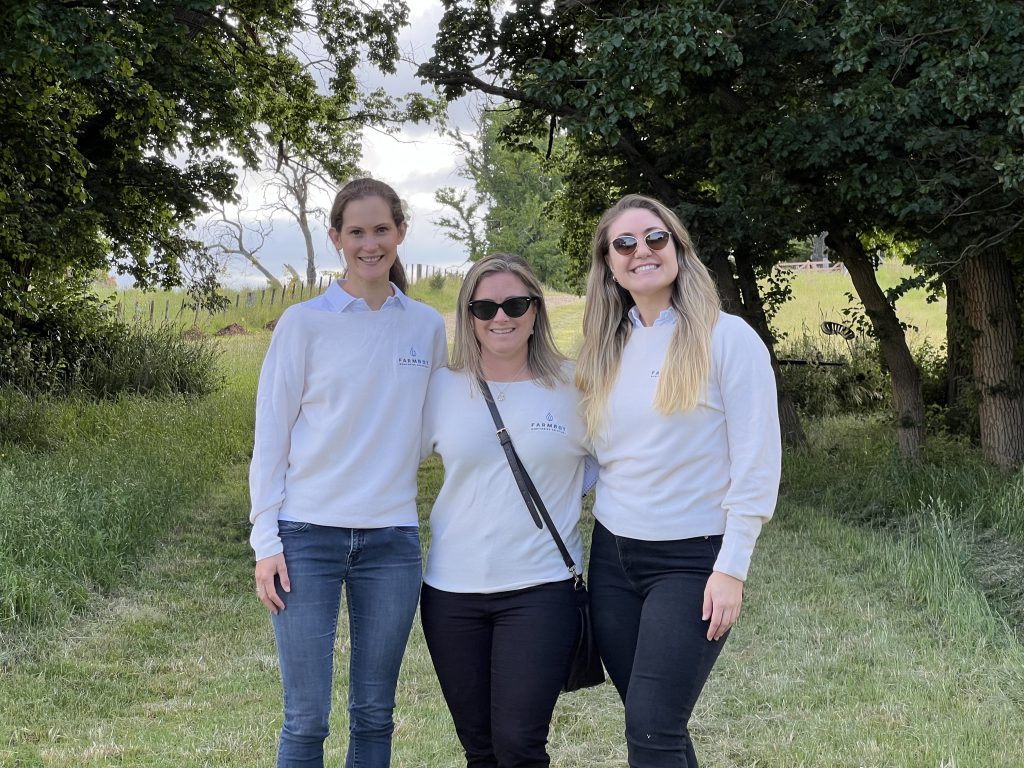 However, it is not just Farmbot that is seeing an increase of women employees in agritech, and agriculture more broadly, with a nationwide shift leading to more women emerging from their male counterparts' shadows. Although still facing several barriers, these women are beginning to receive the recognition they deserve for their contributions. Such contributions range significantly from on-farm production roles to executive roles in multinational agriculture firms, and everything in between. Often these women take on many roles and come with an insightful way of thinking, helping propel the industry forward.
Farmbot Marketing Manager, Samantha Reid, grew up in Cunnamulla and has experienced the ingenuity and innovativeness of women in agriculture firsthand;
"I grew up on a family farm where women were the decision-makers, innovators, and primary operators on the farm. I believe these women have a powerful story to tell – one of stewardship, resilience and leadership – from board meetings as CEO, to operating large machinery. Women are often those who are forward-thinking with regards to caring for the land and are progressive when it comes to using on-farm technologies. If we are to move forward in agriculture we need to move forward with these women at the forefront."
Tess echoed these sentiments saying, "Women are natural problem solvers. We are naturally very organised. The ability to multitask is so important, especially for mothers. We want to be there for work. We want to be there for our kids. We want to be efficient. We also want to succeed and do well. All these things mean we naturally bring a lot to the table."
There are promising trends that indicate more women will join the crux of agricultural innovation as the industry continues to recognise these advantages. Currently females make up 55% and 22% of Agricultural Science and STEM university students, respectively. This growth, in both the current and next generation, is being further supported through government initiatives such as the 'Advancing Women in STEM Strategy' and AgriFutures Rural Women of the Year Awards, that continue to support and highlight the important roles women play, while encouraging more to get involved.
Tess has seen first hand the influx of young, educated and motivated women to Farmbot and believes this shift is also being propelled through the current generational shift.
"We are at a time when the generation is changing in both agriculture and technology. The younger generation is now taking over, at the farmgate, or in the technology side of things. Naturally with this generation change, comes the natural breaking of the gender bias."
Whilst the bias that agriculture is a male industry is slowly chipping away, and this should be celebrated, there is always room for improvement. Still too often, women are absent from the big conversations in the agriculture industry.
A point Farmbot Head of Marketing, Elizabeth Cameron, highlighted.
"It is all too often that you walk into a meeting for the ag industry where there is either no other woman or a small quantity. We need more visible role models on all levels from the boardroom and corporate office to the farmgate. With more women now choosing careers in ag, there is a larger pool of employee opportunities and potential to inform, influence and change. We need to see businesses make conscious efforts when hiring and promoting to break the bias."
By recognising the important contributions women already play to the agricultural sector and encouraging and supporting others to become a part of it, we can work together to completely break the bias, in turn creating a truly unstoppable industry.