All that went down at Beef21
Farmbot had the pleasure of attending Beef Australia from May 3-7, 2021. The world class event was an epic week-long programme where we met exceptional people, great technology, producers, buyers, traders, politicians, educators and consultants. Beyond the visual feast was a thrive of bulls and business in one of Australia's most important export sectors – Beef. We enjoyed connecting, sharing and developing relationships across the entire beef industry. 
The event was attended by all, including Scott Morrison, David Littleproud, Andrew Penn and a vast array of other notables across the sector from the Meat & Livestock Australia board, all the big hitters of the cattle industry including Consolidated Pastoral Company,  Paraway Pastoral Company, Stanbroke, AAM Investment Group, The North Australian Pastoral Company and more. 
It was the inaugural year for the Tech Yards, a new stomping ground showcasing AusAgritech companies and the technology transforming agriculture operations. The pavilion was humming with activity and we enjoyed rubbing elbows with our friends at AgriWebb, Pairtree Intelligence, Cibolabs, Agersens, Ceres Tag, to name a few. Thank you to Bridget Kirkwood for bringing this vision to life.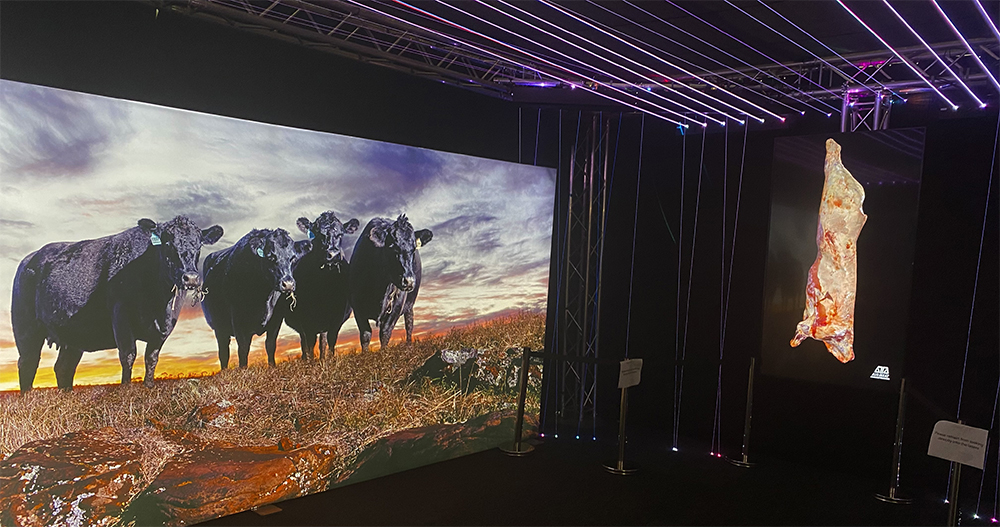 Presence of Farmbot was seen across the entire event, thank you goes to our resellers, Elders, Nutrien Ag Solutions and Pioneer Water Tanks and their teams for providing a space and assisting us with spreading our #knowyourwater message. We thoroughly enjoyed working face-to face with each team and joining conversations with hundreds of progressive graziers. 
We officially launched our latest innovation, Farmbot Camera. It is a game changer in remote water monitoring using the latest Satellite duplex technology providing on-demand or scheduled images of troughs, dams or tanks and other on-farm assets enabling farmers to be in multiple places at once. This technology is a leap forward and will revolutionise the way you can make business decisions, unlocking exponential productivity gains and boosting profitability for customers. Our coverage across The Weekly Times, Farm Online, Beef Central, Sky News, iTWire and numerous radio stations showcases the excitement and interest in Camera. If you haven't done so already, register your interest to be first in line when Farmbot Camera is mustered and branded later this year.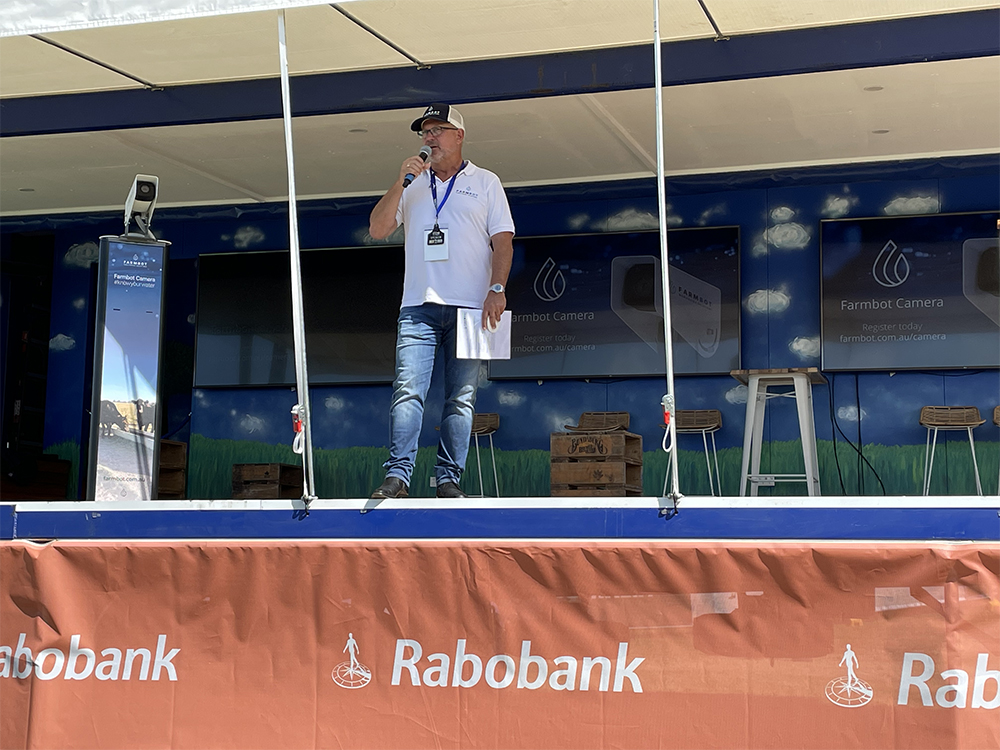 Our team featured on the Rabobank, AgriWebb and QRRRWN stage, talking about collaboration and integrations with Agtech suppliers, providing behind the scenes insights on how women are driving the adoption of technology across rural Australia and giving a glimpse of what your station could look like in 2030. 
Lastly, we cannot forget the hospitality, we enjoyed the best of every cut of beef, sorry to the rest of Australia who missed out on the best cuts this week, had a beer at the bar and dined with our customers and of course had an unforgettable night of old-school outback aussie boxing at the Fred Brophy Boxing ring, only in Queensland! 
Beef Australia put on an outstanding event that Farmbot Monitoring Solutions was very fortunate to be involved in. Every touchpoint was thought out to perfection and it would not have been made possible without the enthusiasm, drive and vision of every Beef Australia employee to bring this world class event to life. Congratulations on setting a new attendance record of 115,866!
We are already planning and looking forward to attending Beef Australia 2024!