Congratulations to the NTCA committee
Andrew Coppin, Nick Bradley and Rachael Dunn joined many Northern Beef producers at the annual Northern Territory Cattleman Association Conference in Alice Springs on March 25 and 26, 2021.
The NTCA committee knows how to organise an event! From a thought-provoking conference and inspiring Ladies Lunch to an open-air Gala Dinner, they didn't miss a beat. Congratulations to the NTCA committee for organising a very successful event.
After it being some time since we had set foot in the North it was very enjoyable having a yarn with many friends of Farmbot including customers, resellers and partners plus a fantastic opportunity to meet new faces.
Farmbot sponsored the Elders Photo competition and provided the prize of a Water Level Monitor. Congratulations goes to Brad and Georgie Vickers, Delmore Downs, NT. We look forward to seeing photos of your Farmbot in action.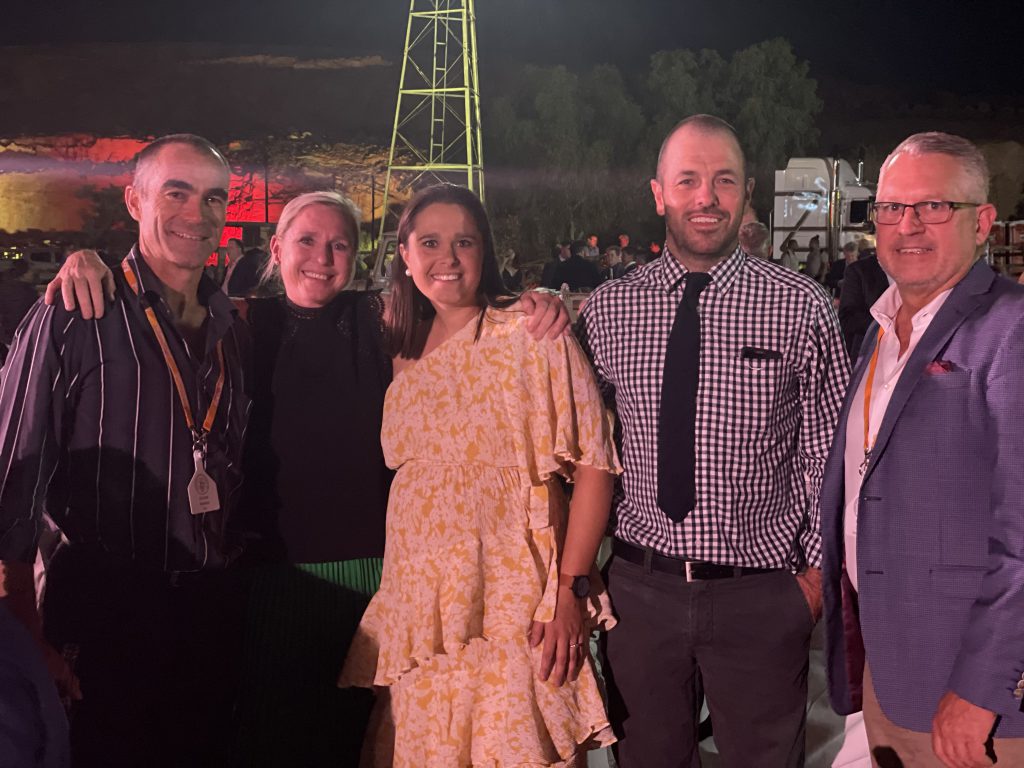 Hear what our Friends of Farmbot have to say
We captured a few quotes from our customers in the North. Watch the video to hear what they have to say about implementing remote water monitoring solutions on their stations.
---
---
For more information about Farmbot contact your local Farmbot Business Development Manager or reseller today.
---
Hearing customer stories is a highlight of our week. If you have a story of how Farmbot has improved your operations, we encourage you to share with us at marketing@farmbot.com.au.
---
Contact us
Real Customers, Real Solutions, Real Impact. Fill in the form below and Farmbot will be in touch.