Name: Gavin Powell
Property location: Caloola, NSW
Operation: Mixed grazing
Gavin's farm management used to rely on traditional methods; manual water runs, paper record keeping, screenshots of data, excel spreadsheets and 'gut feel'. Paper records and spreadsheets were often lost, ruined, or not updated, making it difficult to maintain an up-to-date and trusted analysis. For Gavin, who relies on a Farm Manager, it led to restricting the transparency and collaboration between them, as well as the team at large.
"I was getting screenshots of bits of paper. It was always out of date, and on top of that it was only me and the manager receiving the data, which meant the whole team never had the same information."
Gavin goes on to say, "we're time poor, so we sought solutions that could alleviate the need for constant water checks and a platform that integrates."
With three pumping systems and over 30 troughs scattered across the farm, manually checking these troughs and ensuring they remained operational was a time-consuming task. Despite the team's efforts to regularly monitor the tanks, they often struggled to keep up.
"The best part is that we no longer have to spend half a day or more just checking water; we go and fix any issues when we get an alert. In simple terms, Farmbot has saved us a tonne of time and made our operations work much smoother."
"From the data we are able to collect, we actively move our stock around the place, as well understand how much stock we should be carrying."
(With Cibolabs) we gain new operational information such as how much feed we have in the paddock, as well as a better understanding of the space within the paddock – from a utilisation perspective: pasture growth, access to water and more. How long is a feed base going to last, and what the carrying capacity is from season to season.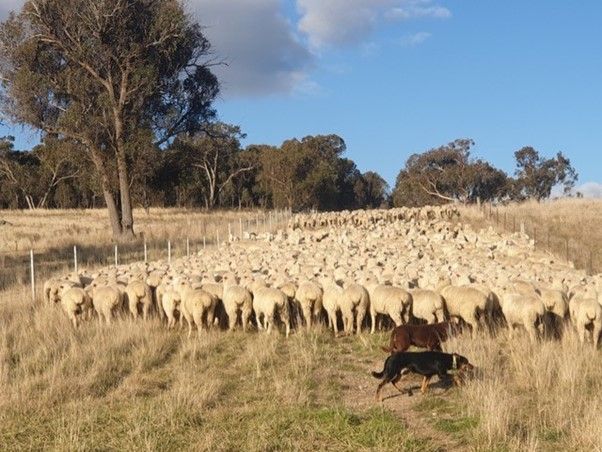 (With AgriWebb) it brings stock management and control over our inventory of chemicals, fertilisers, and animal pasture into one centralised platform. Whether in the yard or ute, I can check my data anywhere, and team members can access the same information. With all data seamlessly integrated, AgriWebb helps us to make better decisions and optimise our time use.
One of the long-term benefits I see is how current and historical data will be adding to the value of the farm in a sale or refinance. Pasture performance and rainfall data, for particular locations, and carrying capacity all add hard data that any prospective buyer or lender could use to set the farm apart.
In regions with less rainfall and the risk of drought, agtech is essential. Heading into summer, water and food becomes more of a scarcity, which leads to cutting down the carrying capacity. So, using AgriWebb, Cibo Labs and Farmbot to figure out how many animals are in the paddock and making sure they have food and water is vital. It helps you plan, especially during tough times like drought.
"By using Agriwebb, Cibo Labs, and Farmbot, it has made our farm management much more straightforward. With these tools working together, we don't have to jump between different systems – it's all in the one place."
Download and read the case study below