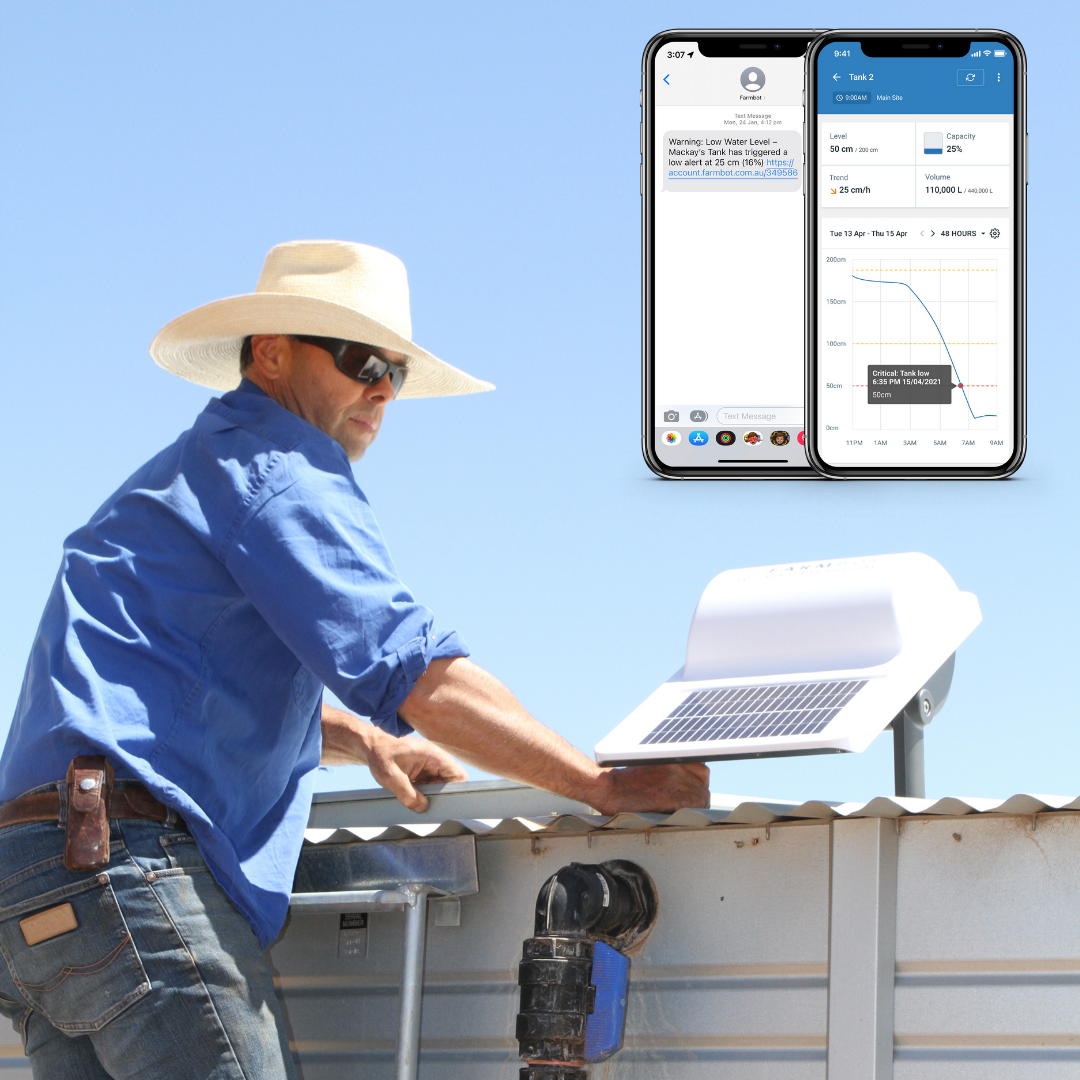 Make better business decisions on all aspects of your operation
Farmbot products have been designed to withstand the most remote and harsh climates, and connectivity constraints, with both satellite and cellular options available.
It is proven to work all across Australia.
Join over 3,500 Aussie farmers already using Farmbot
Near real-time alerts - 24/7 visibility over your water ecosystem
✅ Works anywhere - with satellite & cellular options
✅ Aussie customer support - just pick up the phone and call
✅ Easy installation - takes 15mins to install yourself
✅ True blue Aussie - designed and made down under
Yep, for as little as a $1 per day!
What other farmers are saying...
"The Farmbot tank monitor is one of the handiest management tools I have seen for a long time. It is simple to install and simple to use! I wish we had one of these years ago as it eliminates a lot of stress worrying about water.
I thoroughly recommend it and it will allow you to sleep at night."
---
Damian Forshaw - Nita Downs Station
"The Farmbot system has saved me many thousands of kilometres travelling by allowing me to keep track of my waters without leaving home and at the touch of a screen any time of day or night.
I can tell almost instantly if guys have started pumps, if bores have failed and importantly, that all is well and I don't have to go and check them.
---
Jimmy Wood - Rawlinna Station
"Farmbot is a simple system, easy to install, reliable and affordable. It certainly has provided our business with greater efficiency and security with regard to our cattle management.
By using Farmbot, I can usually sleep well at night, especially during the summer months."
---
Douglas Lillecrapp - Todmorden Cattle Company
"Thanks to Farmbot, we can deal with issues promptly, before they become disasters and in remote pastoral country it is difficult to put a price on that."
---
C Maclachlan - Jumbuck Pastoral
"Seriously cheap insurance on probably the most important part of our business and that's water for livestock."
---
Matt Wood - Wave Hill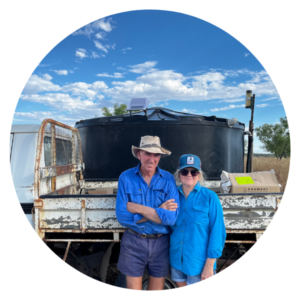 If any of this sounds familiar, then you need Farmbot
I want to know when my livestock don't have water or if there is an issue
➡ I'm tired of repetitive tasks like checking tanks
➡ I want to save time, labour and fuel travelling
➡ I want to talk to a real person when I need help
➡ I want to integrate with other apps I already use
Join over 3,500 Aussie farmers already using Farmbot
Real customers, real impact.
Hear what they have to say...
Free up your time and have peace of mind.
Join over 3,500 Aussie farmers already using Farmbot