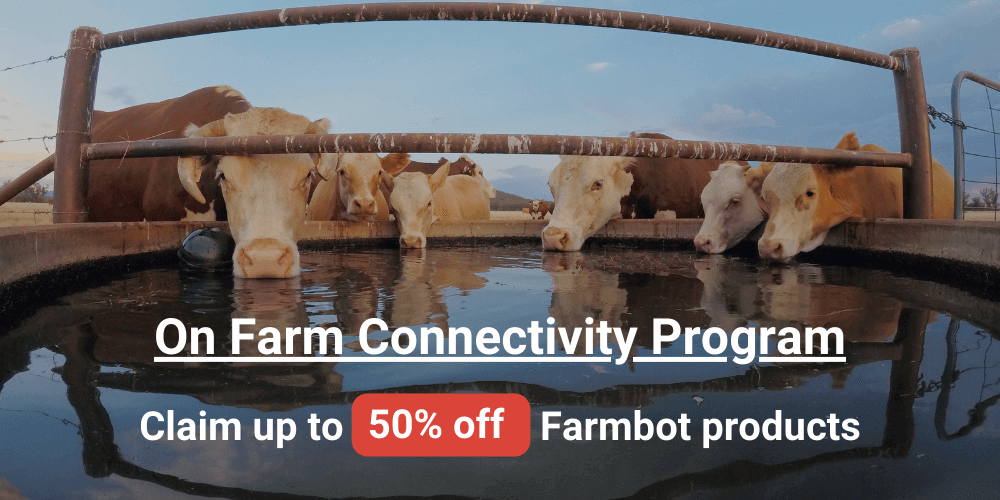 Funding is running out quickly - Apply now to avoid missing out!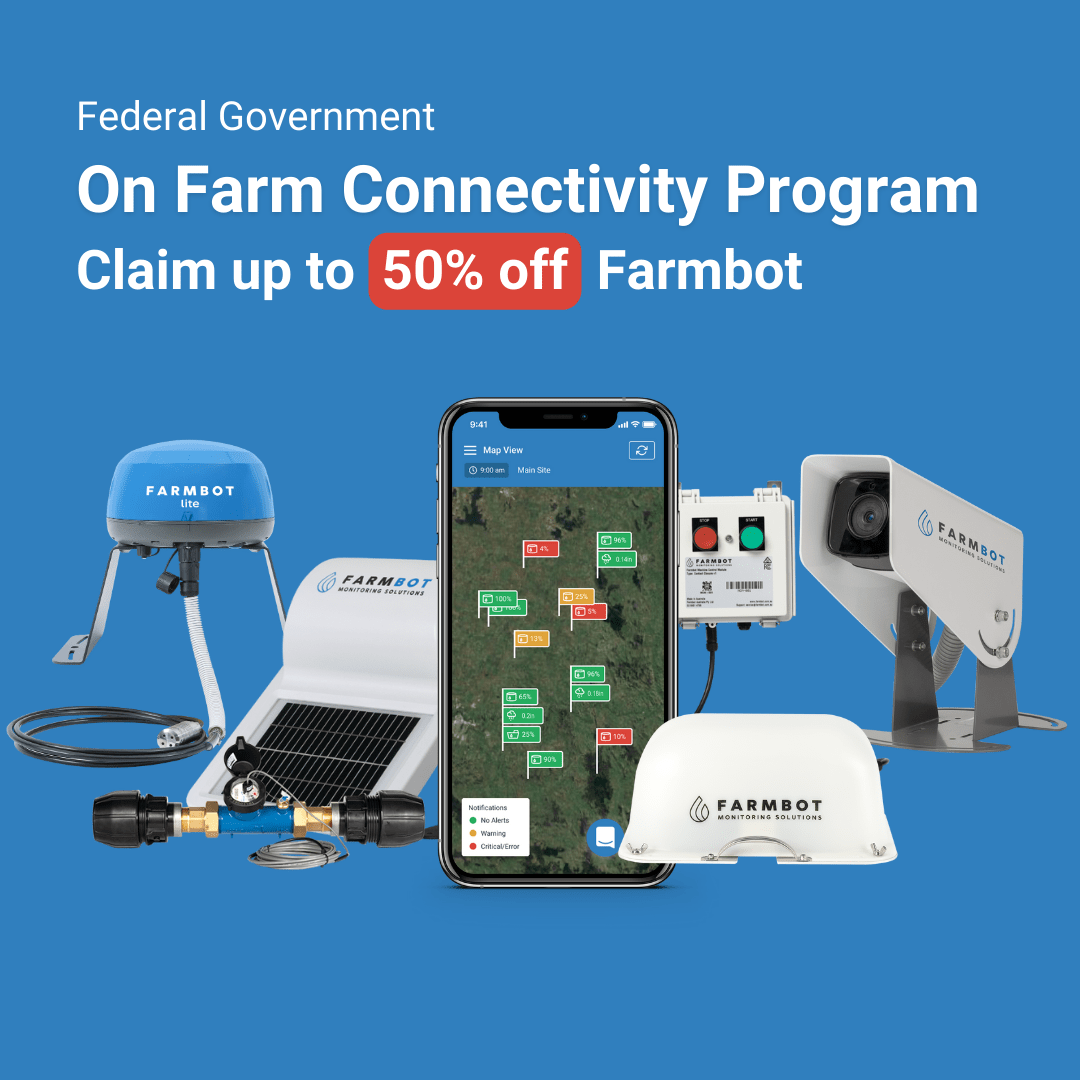 What's the On Farm Connectivity Program?
An Australian Government-funded program that provides $30 million over 2 years to help primary producers improve connectivity and adopt on-farm technology.
Eligible producers can access a 50% discount on the cost of the eligible equipment.
$15 million is available in Round 1 and funding will be allocated on a first-in, first-served basis for eligible producers. To avoid missing out on round 1 we suggest submitting an application as soon as possible.
On Farm Connectivity Program
Farmbot is an approved supplier for the On Farm Connectivity Program.
We will guide you through the process and complete your application.
Our user-friendly products are designed to save you money and boost efficiency.
The On Farm Connectivity Program covers a range of Farmbot's products:
Water Level Monitor, Xtend, Lite, Dam / Turkey Nest Level Monitor, Diesel Level Monitor, Pump Control,
Liquid Fertiliser Monitor, Rain Gauge, Wireless Trough Sensor, Camera, Flow Sensor, Pressure Sensor