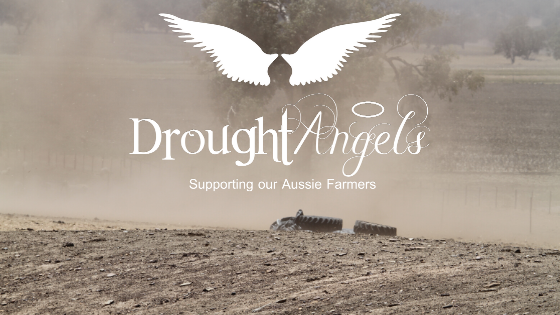 Farmbot will be donating $100 from each monitor sold to Drought Angels, during January.
Drought Angels is a regionally (country) based, registered charity "who offer[s] a listening ear, a warm hug and personalised support". "At Drought Angels they don't offer handouts, they deliver a "Thank You". "Thank you for all you do to put the food on our tables because without you we would all go hungry". Farmers are such an integral part of Australian society, with 47.63% of Australia being agricultural land, Farmbot Australia is proud to be aligned with Drought Angels who have such a remarkable reputation in assisting farming families suffering in the drought.
Farmbot Australia mission is to deliver solutions that help in the areas of animal welfare, personnel safety, carbon reduction, sustainability, and positively impacting farmers lives. Our partnership with Drought Angels perfectly aligned with this mission. As Drought Angels offer a variety of resources and assistance options to help farmers. Consisting of immediate support: Paying utility bills, Groceries and other monetary assistance. Along with hosting an event called Rural Day Off (RDO) which " invite[s] up to 50 farming families to a day off the property." They "provide Morning Tea, Lunch, Dinner, Dessert and Entertainment for all ages, giving them a chance to socialise, feel valued, remembered and walk away feeling "they are not alone". Each Family receives a "Rural Goody Bag consisting of items such as dog food, vouchers to local stores and food hampers. There is also an opportunity for some pampering with treats such as haircuts, massages and beauty treatments are also on offer. This day allows rural communities to "indulge in their own 'Self Care' in a relaxed and friendly environment."
The Farmbot Australia team are always looking at ways to help farmers. In the pursuit, we've partnered with Drought Angels. Raising funds for every monitor Farmbot Australia sell in December and January. Every sale will include a $50 donation (tax-deductible receipt provided to the customer). Farmbot Australia will match with another $50. We are providing Drought Angels with a total of $100 per monitor. Donation receipts distributed upon request by phoning 02 9901 4798 or info@farmbot.com.au. If you've been considering adding Farmbot on your property to #knowyourwater with our remote monitoring solution, now is the time to order and #knowyourhelping Drought Angels.